Social
Ursula Sabisch, Empress, Ruebenkoppel 1, 23564 Luebeck

To the To the
Just Ebert Design GmbH Beiersdorf AG
Westend Village Factory Castle Unnastraße 48
Attn: Dr. B. Attn: Mr. U. W.
Theodorstrasse 42- 54
22761 Hamburg 20245 Hamburg
CO/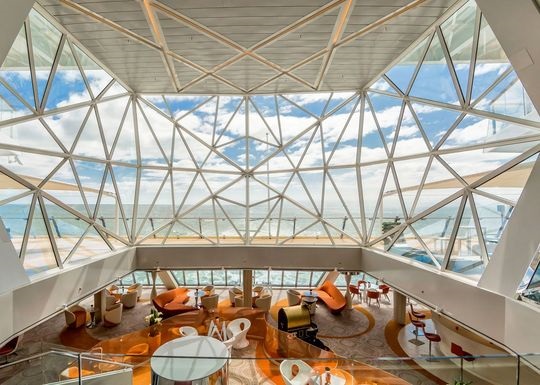 To the
Sat 1 Broadcaster
Oberwallstrasse 6-7
10117 Berlin
Luebeck, Saturday, 31 May 2003
Free English translation on 4 September 2021.

Complaint /
Please let the German-language letter be translated in all languages worldwide and let it passed over to your branch!
Dear Ladies and Gentlemen of the Management!

This morning, while styling my hair, I ran out of the product you sell, Gard New Style Forming Fluid, so I squeezed the remains out of the tube.

The sound effect of this emptying of the tube went throughout the house, as one is usually in a bathroom where the sound is clearly audible.
It definitely sounded like you were "farting around" uncontrollably or having flatulence* and more.
You will please consider what you are putting out as a product and then immediately withdraw it from circulation.

I was extremely embarrassed to have used your product and so I had to justify myself to my neighbour about it.

These sound effects are the purest of love-killers, especially when a pair of lovers are in a flat together and it is no longer apparent to the user of your product what effect it can have.

As I have unusually fine hair, I have several hair care products, so I then used Nivea's Aqua Gel, which has the Trend fragrance.

This Trend fragrance is a distinctly men's fragrance, but this was not noted on the outfit of said product. This product is also squeezed out of a tube, but it's still almost full, so I very much hope I won't have to experience such a surprise again.

No wonder many a person turns to the opposite sex because of such " farting and burping around ", even if this noise only comes out of the tube!

Just yesterday there was the popular comedy series "Hausmeister Krause" on TV Sat 1; from this every stupid person can see in which level this pigsty is moving, whereby human dignity and ethics are violated from all sides.

How do you and others actually let people walk around through your offered products?
Even the young and the men are already styling their hair up, toning and dyeing it like a torched woman.
Now, there are already enough people who walk around with styled hair as a pure bugbear like sprung from a comedy series due to an unnatural hair colour.

In addition, age-appropriate hair colours are not offered professionally and customers' hair problems cannot be properly addressed by the professional staff, as there is usually no advice available.
All comedy characters should either have their heads shaved and be prescribed a wig or demand an immediate change of colour and hairstyle.

Incidentally, there are already a lot of older women walking around with a bob, so a young child would have difficulty correctly identifying the gender of the person in question in this respect.

So, as a distributor of hair products, you should maintain contact with the intermediaries as well as with hairdressers and make sure that your products are used sensibly, because you and others are hereby obliged to do so.

Personally, with unusually thin nerves, I have invested my labour in this pigsty and have long been allowed to point to you and your ilk ........., but you are far from being allowed to do so, you ......., you!

My letter style is not an insult, but it clarifies the reality that everyone here and elsewhere has to abide by.

Otherwise, I too, like many others I am sure, am satisfied with the above products, but draw your attention to the fact that this letter, like many others, should also be made public.
As Empress, I must be allowed to use every opportunity to strike back in the same way, be it via TV, radio, email, fax or by post.

Yours sincerely and
p. p.

U. Sabisch
Please find out more about the reality in Luebeck,*(text changed here) Germany.

You are welcome to laugh about this complaint, but please do not forget that the content of the letter must be implemented!
___________Ursula Sabisch, Luebeck, Germany ____________